Efficiently Manage Jobs from Start to Finish
From order to fulfilment, TIC Systems' Job Management feature simplifies and streamlines the entire job process within the IMS system. With our comprehensive platform, you can effortlessly create, assign, and track work assignments in one consolidated place. Say goodbye to scattered documents and disjointed communication.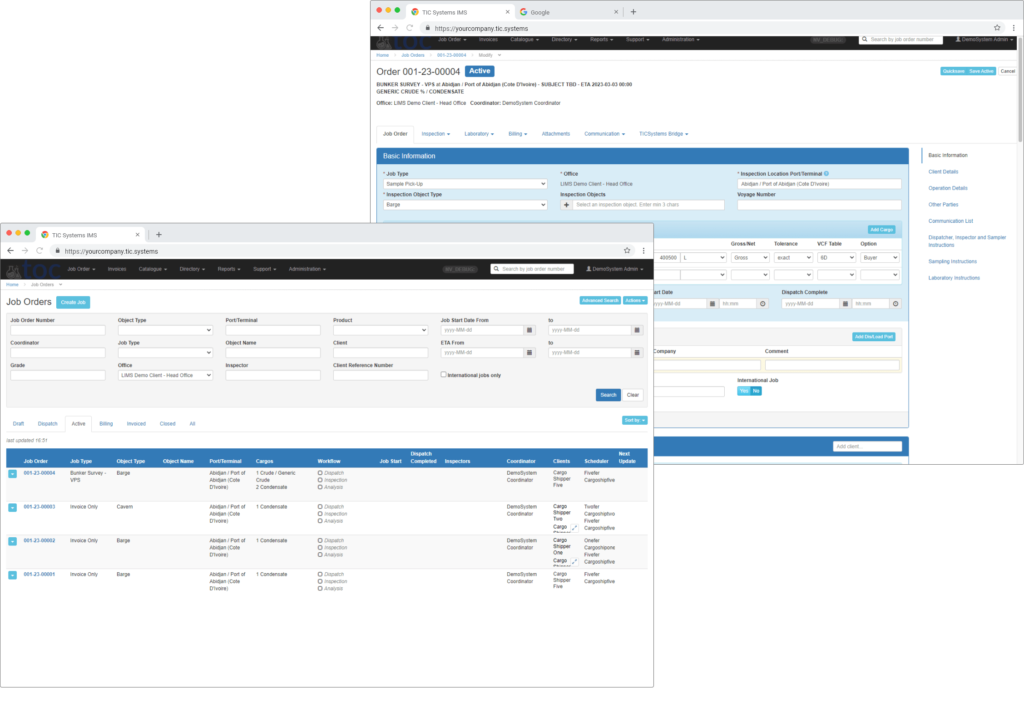 Key Features
With TIC Systems' Job Management feature, you can enhance efficiency, reduce costs, and ensure accurate and timely completion of every job.
Job Creation

Easily create detailed jobs outlining specific tasks, instructions, and necessary details.

Assignment and Tracking

Assign jobs to employees or contractors and monitor their progress in real-time.

Consolidated Data

All associated documents, test results, and client communication are stored within the system for quick and easy access.

Global Business Support

Track the time and resources spent on each task and generate real-time reports on job status and completion across your global organisation.